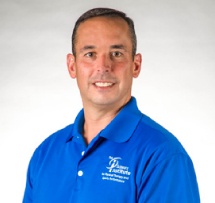 William J. Schwarz, PT, DPT
bill@longislandphysicaltherapy.com
Dr. William J. Schwarz graduated Cum Laude from Villanova University in 1993 and went on to graduate with honors from Hahnemann University in Philadelphia. He completed his doctorate in Physical Therapy with the University of St. Augustine. Since then, he has focused on Sports Injury and Post-Operative Rehabilitation. He has written numerous publications and articles on sports injury. Bill is currently the Head of Massapequa Sports Medicine for Massapequa Schools and the team Physical Therapist for Molloy College, LIU Post, Farmingdale State College as well as the Plainedge, Farmingdale & Amityville school districts.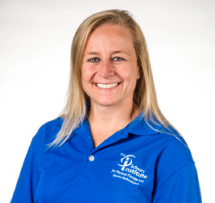 Christine Dougherty, PT, DPT, CSCS
cdougherty@longislandphysicaltherapy.com
Dr. Christine Dougherty graduated with a Bachelor of Science in Kinesiology from Penn State University in 2009. She received her Doctorate in Physical Therapy in 2012 from New York University. As a Certified Strength and Conditioning Specialist, Christine has a great interest in sports injury and orthopedic rehabilitation. Christine is currently the team Physical Therapist at SUNY Old Westbury.
Phil Fandale, ATC
pfandale@longislandphysicaltherapy.com
Phil graduated from C.W. Post College in 1994 with his Bachelor of Science in Athletic Training. He has concentrated his career on Sports Injury with a sub-specialty in Sports Enhancement Training. He was an All-American Lacrosse Player in College and is currently the Head of the Farmingdale High School Sports Medicine Department.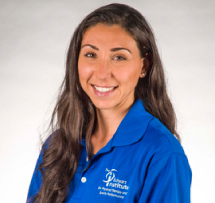 Krista Fazio, PT, DPT, ATC
kfazio@longislandphysicaltherapy.com
Dr. Krista Fazio graduated from Merrimack College where she was a four-year member of the soccer team. Krista graduated in 2013 with a BS in Athletic Training and Sports Medicine. She has since worked on the sidelines with a variety of high school and college athletes as an Athletic Trainer. She graduated with honors in 2016 from NYIT with a Doctorate in Physical Therapy. Krista loves working with athletes and orthopedics and enjoys developing post-op rehab programs to return patients to their prior level of activity.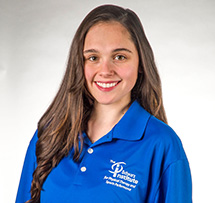 Erika Doyle, PT, DPT
edoyle@longislandphyicaltherapy.com
Dr. Erika Doyle graduated from Sacred Heart University in 2015 with her bachelor's degree in Exercise Science with a concentration in Strength & Conditioning, followed by her Doctorate of Physical Therapy in 2018. In her four years as an undergraduate Erika was a member of the rowing team and found a passion for sport injury prevention and rehabilitation. Throughout her DPT schooling, Erika led a RISE program to help collegiate athletes and young adults with disabilities come together and share their love for exercise and strength training. Erika enjoys working with all populations but has a passion for sports medicine and orthopedic rehabilitation.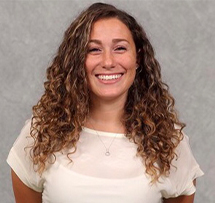 Sara Jo Weinstein, MS, ATC
SaraJo Weinstein joins The Schwarz Institute at Long Island University after a two year stint at Adelphi University working as a Graduate Assistant with the baseball, bowling, and cross country teams. Before Adelphi, Weinstein worked at Reinhardt University in Waleska, GA with the women's volleyball, men's and women's basketball, tennis, and football teams.
Weinstein earned a Bachelor of Science in Athletic Training from Stony Brook University in 2017 and a Masters of Science in Exercise Science from Adelphi University in 2020.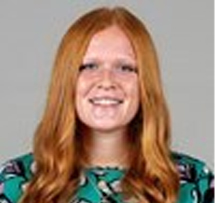 Olivia Kelly, ATC
Olivia Kelly is an assistant Athletic Trainer at Long Island University-Post Campus. Olivia's love for sports began at a young age and followed her throughout college where she was able continue her passion for both field hockey and lacrosse at the division II collegiate level at Mercy College. While at Mercy, she earned her Bachelors degree in Exercise Science with a concentration in sports performance. She also served as a Captain of the Field Hockey Team and a completed 3 internships in varying disciplines within athletics. Olivia went on to continue her education at LIU Brooklyn and graduated in May 2020 earning a second bachelors and a Masters degree in Athletic training. Olivia gained experience at all levels of play throughout her three clinical placements. She worked with Farmingdale State College in 2018-2019, LIU Brooklyn in 2019, and Saint Anthony's High School in 2019-2020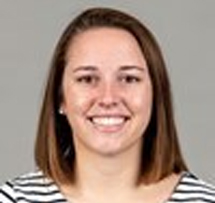 Taylor Mantz MS, ATC, CSCS
Taylor graduated from Penn State University in 2018. While there, she worked with various athletics teams and was a part of the 2016 Big Ten Championship Football team. In the summer of 2017 she had the opportunity to work a mini-camp with the Buffalo Bills. She received her Master's from the University of Florida in 2020. While at UF, she worked clinical outreach at two high schools in the Gainesville area. She also became a Certified Strength and Conditioning Specialist in December of 2019. Taylor is currently the Athletic Trainer for Women's Volleyball, Softball and Women's Fencing.

Tony Cox, CSCS
Coach Tony Cox is a NSCA Certified Strength and Conditioning Specialist with over 12 years of Strength and Conditioning coaching experience.
Prior to working with TSI, Tony was a Performance Coach for the Chinese Olympic Team during their preparation for the 2020 Tokyo Olympic Games, where he was the Assistant Performance Coach for the Chinese National Women's Rowing Team and the Head Performance Coach for the Chinese National Women's Canoe Team.
Prior to coaching for the Chinese Team, Tony spent a short stint as a Tactical Strength and Conditioning Coach with the U.S. Army at Ft. Bliss TX.
Tony spent the 10 years prior to his time at Ft. Bliss coaching at the University of Hawaii where he was the Head Strength and Conditioning Coach for the Beach Volleyball Team during the 2016-2018 campaigns, during which the Sand Bows had one top 5 NCAA National Tournament finishe and two top 3 NCAA National Tournament finishes. Tony also served as the Assistant Strength and Conditioning Coach for the Wahine (Women) Volleyball Team, which had perennial Top Ten national rankings as well as perennial Post Season appearances, including the 2015 Elite 8 and 2016 Sweet 16.
During his time at the University of Hawaii Tony also coached the Men and Women's Golf Teams, and Cross-Country Team, and assisted with coaching and program design for Football, Baseball, and Soccer.
Tony is a native of Jackson, MS and a veteran of the United Stated States Navy.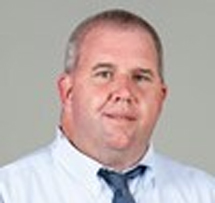 Michael Reddington
Michael Reddington is in his 2nd year as a team member at TSI and LIU in Brookville. Reddington has 22 years of extensive experience at the collegiate level. Where he was the head athletic trainer at College of Mt St. Vincent and assistant athletic trainer at Manhattanville and Iona College. His duties included team coverage of football, hockey, lacrosse and basketball.
Reddington has also worked at the US Open Tennis Championships and US Open Golf Championships. He as a bachelor's degree from Queen College and a Master's degree from Adelphi University. He is also a certified EMT.
Reddington is a native of Sunnyside, NY and resides in Franklin Square, NY, with his wife Michelle and his three children Michael, Matthew and Caitlin.

Nicole Moreno
Nicole Moreno, a Long Island native, joined The Schwarz Institute and Long Island University sports medicine staff in September 2020. Prior to joining Long Island University, Moreno was the assistant athletic trainer next door at New York Institute of Technology for eight years. While she was responsible for all 15 Division II teams and 250+ student athletes, her primary sports were men's soccer, women's basketball and baseball. Before NYIT, Moreno worked as physical therapy aide at Excel Orthopaedic Specialists in Woburn, MA.
Moreno earned her Bachelor of Science in Athletic Training from Northeastern University in 2011.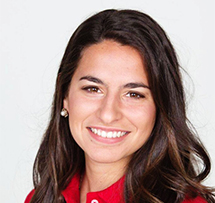 Cristina Martello, PT, DPT, CSCS
cmartello@longislandphysicaltherapy.com
cristina.martello@liu.edu
Dr. Cristina Martello is a graduate of Sacred Heart University where she received a B.S. in Exercise Science in 2017 and a Doctorate of Physical Therapy in 2019. During her undergraduate career, she was a member of the Cross Country and Track & Field teams. In her professional career, Cristina has developed a passion for orthopedic rehabilitation and sport performance while utilizing other knowledge areas as a Certified Strength & Conditioning Specialist and Running Gait Analysis Expert. She enjoys providing individualized and comprehensive treatment for her patients. Cristina currently works at TSI's Massapequa Clinic and serves as the team therapist at LIU Brooklyn Campus.