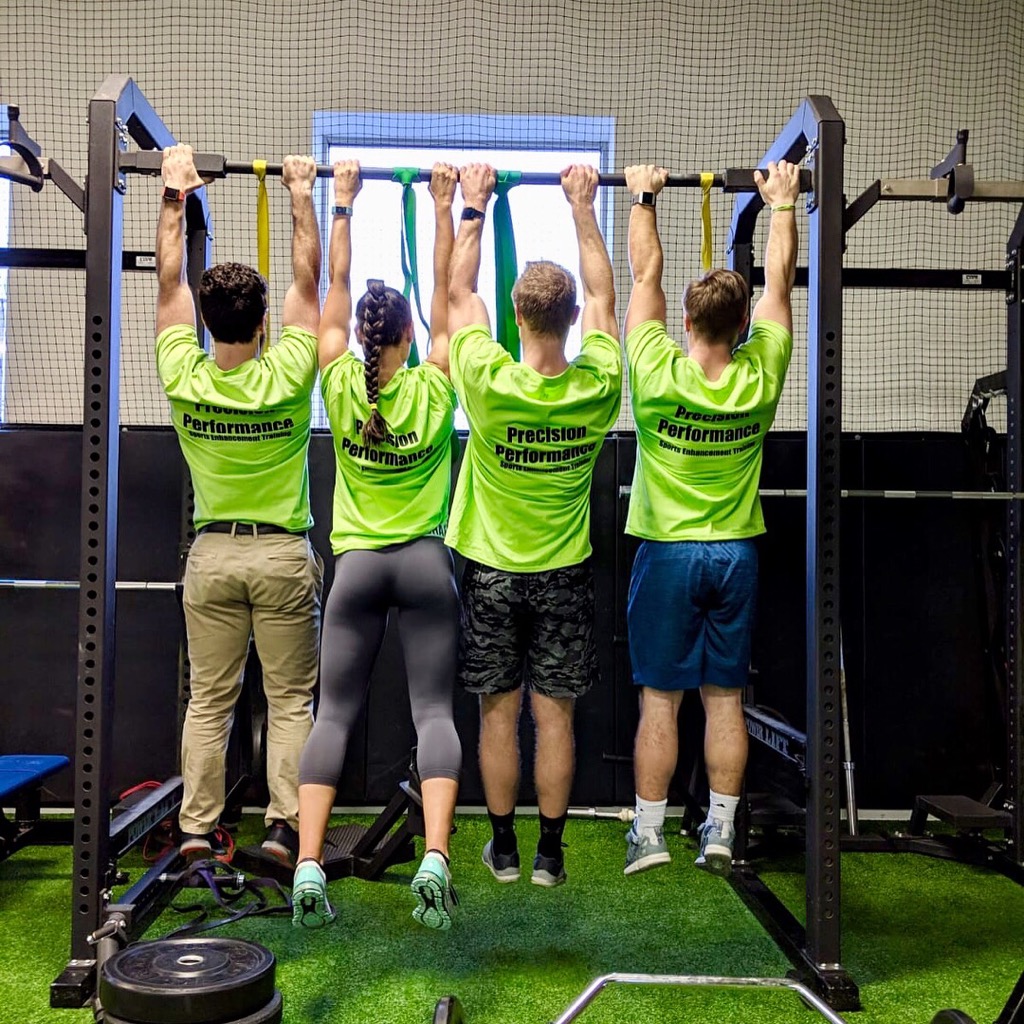 Precision Performance
"Where sports performance meets sports medicine."
By taking a holistic approach to sports performance, we look at the whole person, building strength and fitness, perfecting biomechanics and examining nutrition. Individuals can work one-on-one with a Physical Therapist or Certified Strength and Conditioning Specialist to create a customized program for improvement of specific deficiencies.
Individual & Group Training
To enhance sports performance, The Schwarz Institute provides personal training for individuals and teams in its spacious indoor facility. One of our Athletic Trainers, Physical Therapists or Certified Strength and Conditioning Specialists will work with you to create a personalized plan to attain goals, correct body mechanics, increase strength and flexibility and improve performance. We also offer group classes and small group training (private one-hour training for 2-5 people).
New Precision Performance clients are invited to take advantage of these special offers:
Platinum Membership
Peak Power Test
DARI Motion Analysis
60 min Nutrition Consult
12 one-on-one Personal Training Sessions
3 Free Group Classes
Entire package is $2,000 ($2,800 value)
Gold Membership
60 min Nutrition Consult
12 one on one training sessions.
Entire Package is $1,700 ($2,350 dollar value)
Group Classes (Speed and Agility, Strength and Power, H.I.I.T. the scale, Kettle Flow)
35$ Per Person Per Session
6 DARI Exams: $800
6 Upper and Lower Extremity Peak Power tests: $250
Individual Pricing
One Personal Training Session: $150 per session 
DARI: Initial Exam $300 per session, Follow up exam: $150
Upper and Lower Extremity Peak Power: $50
Nutrition- One 60 minute consult: $150
Nutritional Diet Plan- One month personalized diet program: $400